Omega Juice Cube Horizontal Juicer is another addition to the Omega Juicer family. This juicer is gaining popularity nowadays due to its latest design, features, and up to marks performance. But, with all these traits, is this juicer the best masticating juicer or an ideal competitor for Omega NC1000HDS or Omega MM 900HDS?
Getting answers to these questions is essential. Therefore, this article will prove that it is one of the best Omega juicers and contains all the features an ideal extractor should have. So, without ado, hit the derails, then!
In a rush view, some Blenders selected by our technical team,
Omega Juice Cube Features & Reviews
Here are some of the detailed reviews of Omega Juice Cube.
Powerful masticating motor
Square footprint and cube form
Low speed of 80RPMs
Versatile
Dual stage mastication
Pulp ejection system
Design
Omega cold press juicer is exceptional in terms of design. The compact designed juicer contains rear cavity features for additional storage of juicer parts that no other horizontal juicer like the Omega CNC 80 S juicer has before. This trait has made this juicer star of everyone's eye as it has reduced the hassle of preserving the juicer parts.
Besides the onboard storage, the juicer is designed with BPA-free parts that are safe for children, significantly as it reduces the chemical reactions happening while juicing. Overall, the juicer is worth investing in with a compact design and exceptional storage features.
Performance
As far as the performance is concerned, the juicer does wonders. It features a wide chute opening that accommodates larger chunks easily and offers the users ease of chopping and peeling. Moreover, the auger spins at a low-speed 80RPMs, which limits the oxidation reactions and provides a product that can be easily stored for 72 hours without a slight effect on the quality.
Lastly, the 200 watts motor is another fascinating tool that can grind hard fruits like nuts, coffee beans, and other veggies/fruits into a fine mixture.
Versatility
Masticating juicers are famous for their versatility, as they can crush any ingredient slowly to offer smooth and anti-oxidized juice yield. Regarding Omega Juice Cube's versatility, the juicer can crush hard fruits and veggies, meaning you can grind any complex ingredient in this juicer.
Sadly, in terms of soft ingredients, the juicer might not offer you the best yield as it is not ideal for moist and delicate things.
Maintenance
The juicer is dishwasher safe, meaning you can easily clean the juicer in the dishwasher without worrying about any damage. Besides, for a thorough cleaning, it's better to pore half glass of hot water into the juicer and press the start button after juicing for thorough cleaning.
Warranty and price
Last but not least, the warranty is the best part of the juicer as the juicer offers 15 years of unlimited warranty for all the features. However, in terms of price, the juicer is more expensive than the other juicers, but with all these exceptional traits, the juicer is worth investing in.
Comparison:
EDITOR'S CHOICE
Omega JCUBE 500RD
Low-speed juicing system
Dual-stage juicing system
Automatic pulp ejection
Quiet motor
Built-in handle
PREMIUM PICK
Omega JCUBE500SV
Efficient juicing
Durable construction
Easy to clean
Versatile
Quiet operation
FANCY PICK
Shine Kitchen Co SJV-107-A
Slow juicer with a vertical design
Compact and lightweight, easy to store
Comes with a cleaning brush and a recipe book
Has a quiet motor and produces less heat
Omega Juice Cube vs. Omega JCUBE 500RD
Firstly, the Omega Juice Cube is a newer model with a more compact design than the JCUBE 500RD. It is also more versatile as it can juice and make nut butter, soy milk, and even pasta. On the other hand, the JCUBE 500RD is designed explicitly for juicing and may produce higher juice yields due to its larger feed chute.
Another difference between the two models is their motor power. The Omega Juice Cube has a 200-watt motor, while the JCUBE 500RD has a slightly more powerful 250-watt engine. This may not make a significant difference in performance for most users, but those who plan on juicing more challenging produce like beets or carrots may prefer the stronger motor of the JCUBE 500RD.
In terms of price, the Omega Juice Cube is generally more expensive than the JCUBE 500RD. However, this may be justified by its added versatility and compact design.
Overall, both the Omega Juice Cube and the Omega JCUBE 500RD are excellent juicers that can produce high-quality juice. However, the choice between the two ultimately depends on individual preferences and needs.
Omega Juice Cube vs. Omega JCUBE500SV
Omega Juice Cube and Omega JCUBE500SV are both juicers manufactured by Omega. The Omega Juice Cube is a compact and versatile juicer that can handle various fruits and vegetables, including leafy greens, wheatgrass, and hard produce like beets and carrots. It features a low-speed motor that operates at 80 RPMs to minimize heat buildup and oxidation, which can damage the nutrients in the juice. The Juice Cube also has a dual-stage juicing system that extracts the maximum amount of fluid from the product while leaving behind the dry pulp.
On the other hand, the Omega JCUBE500SV is a commercial-grade juicer designed for heavy-duty use in juice bars and restaurants. It has a more powerful motor than the Juice Cube, operating at 1000 RPMs to quickly extract juice from even the toughest produce. The JCUBE500SV also features an automatic pulp ejection system that allows continuous juicing without stopping and emptying the pulp container.
In terms of size, the Juice Cube is more compact and takes up less counter space than the JCUBE500SV. However, if you plan on using your juicer frequently or for commercial purposes, the JCUBE500SV may be a better choice due to its durability and high-speed operation.
Omega Juice Cube vs Shine Kitchen Co SJV-107-A
The Omega Juice Cube is a compact and efficient juicer that uses a low-speed motor to extract juice from fruits and vegetables. It has a dual-stage juicing system that ensures maximum yield and nutrient retention. The Juice Cube also has a built-in handle for easy portability and storage, as well as a quiet motor that won't disturb your household.
On the other hand, the Shine Kitchen Co SJV-107-A is a vertical masticating juicer that uses a slow, cold-press method to extract the juice. This process helps to preserve nutrients and enzymes in the juice, resulting in a healthier drink. The Shine Kitchen Co also has a wide feed chute that can accommodate larger fruits and vegetables, reducing prep time.
In terms of cleaning, both machines are relatively easy to clean. The Omega Juice Cube has dishwasher-safe parts, while the Shine Kitchen Co SJV-107-A has removable parts that can be easily rinsed under running water.
When it comes to price, the Omega Juice Cube is slightly more expensive than the Shine Kitchen Co SJV-107-A. However, both machines are still affordable options for those who want to start juicing at home.
Final Verdict
Omega Juice Cube is one of the best cold press extractors of the Omega family, loaded with all the traits an ideal juicer should have. Although the price is high, investing in a juicer that offers 15 years of unlimited warranty and exceptional juicing features is worth buying at least once.
For further details, head to the juicer's detailed review and comprehensive comparison with other models to see how it stands up from all the other juicers.
Specifications:
| | |
| --- | --- |
| Brand Omega | |
| Colour Silver | |
| Special Feature Manual | |
| Material Plastic | |
| Finish Type Silver | |
| Product Care Instructions Dishwasher Safe | |
| Wattage 200 watts | |
| Item Weight 18 Pounds | |
| Voltage 120 Volts | |
| Product Dimensions 10.24 x 10.24 x 10.43 inches | |
| Item Weight 18 pounds | |
| ASIN B01FU8Y74Q | |
| Item model number CUBE300S | |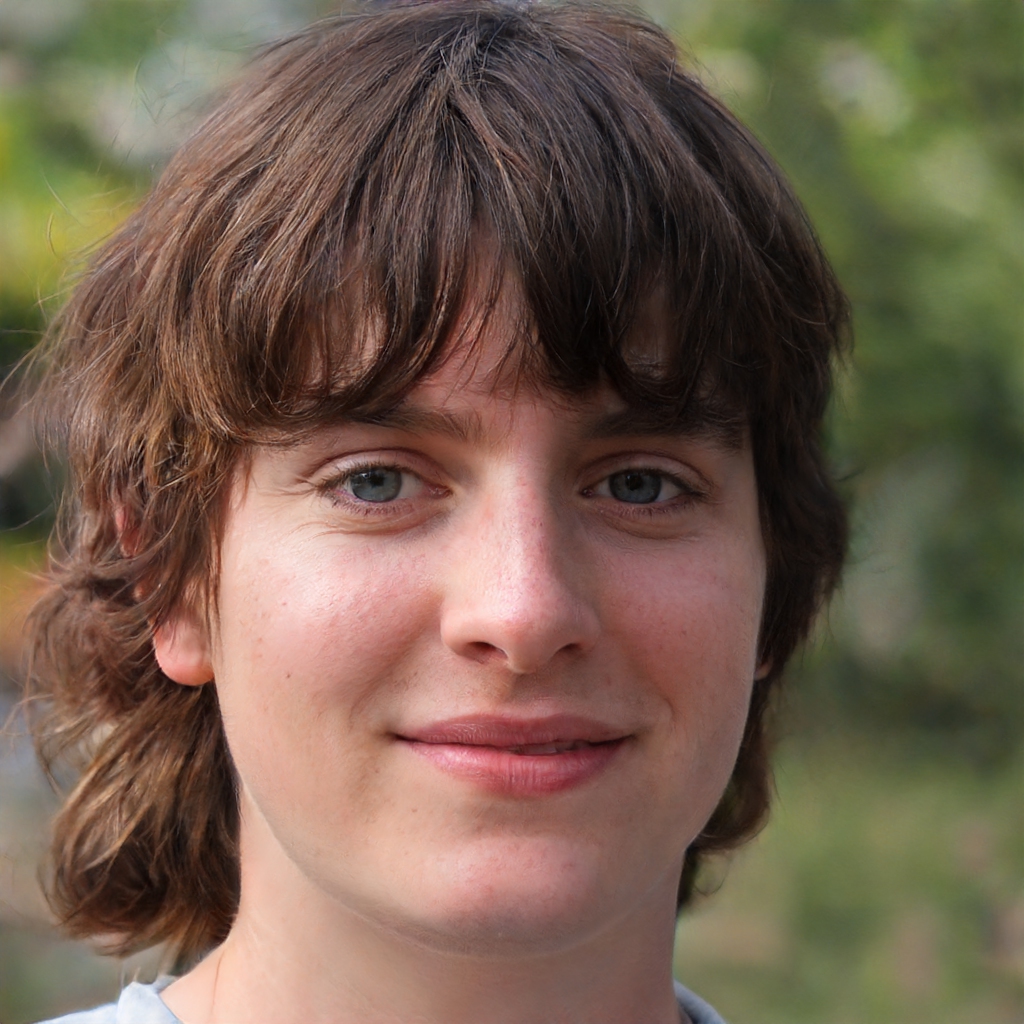 I am Lisa Haley and I love digital marketing. Write content that is user-friendly. Try to present things in a very simple but detailed manner. Research and data mining is my hobby. Optimize dozens of websites with proper SEO and by keen research.