Are you hunting for the best cold press juicer?
Okay!
You are at the right place. If you have juice fever, don't waste your time surfing bundles of sites as we have compiled a list of upgraded and demanding cold press juicers.
Before starting a juicer searching journey obviously, your mind may be stuck on some basic but important questions i.e what is the difference between a cold press juicer and a traditional centrifugal extractor? how much juicing output is obtained from this juicer? Similarly, what is the best low-priced juicer? and how much width of feeding chute of a best cold press extractor?
We have tried our best to solve all ambiguities aobut this juicer.In comparison with traditional juicer,this praiseworthy juicer is becoming priority of most juicer lovers.Straightforward reason for this popularity is that:
Cold press juicers use an auger system that rotates slowly at low rpm(40-150).By slow processing juice obtained is nutrient rich.Nutrients remain safe as no heat evolved due to slow operation and similarly there is no oxidation.So juicing shelf life is also prolonged.
Traditional Juicer On the other hand use sharp blades that rotates faster at high rpms.A centrifugal force works in this operation that is very speedy.The resultant juice heats up due to high speed.Hence there is more chances of oxidation and ultimately less shelf life.
Of course you would like to purchase juicers with maximum output and zero loss of nutrients.Cold press juicers fulfill this criteria as these juicers retain vitamins and minerals and discharged less dry pulp.Less dry pulp means more nutrient rich juice.
What Is Cold Press Juicer Exactly?
The word "Cold" means the juicing operation remains cool,chill and "press" means chew or squeeze up.So overall cold press means separating juice from pulp by chewing food without producing heat.
Cold press juicer is also known as masticating juicer or slow juicers as it chews food completely.By this there are three main advantages: firstly you will get more quantity of juice. Secondly, the quality of juice is high i.e more nutrients and less foaming. Thirdly the shelf life of juice is longer and without oxidation.
Furthermore cold press extractor uses gears(may be single or double gears) for extraction of juice.By this efficiency of juicer is enhanced 15-20% more than normal yield.
Similarly these juicers are also called slow juicers as that operates at low rpm(upto 100rpm)whereas centrifugal juicers reach 3000 to 15000rpm.
Additionally for extraction of juice from celery,wheatgrass and leafy greens,these vegetable juicers provide wonderful results than high rpm juicers.
On the negative side there is a small disadvantage of these juicers i.e these are little costly than centrifugal juicers but this loss is negligible than extensive benefits.
We have enclosed whole discussion in two lines,
Cold Press juicer>>masticating juicer>>Slow juicer
Traditional juicer>>Centrifugal juicer>>Fast juicer
EDITOR'S CHOICE
Omega CNC 80S Multipurpose Juicer
Affordable
Auto pulp ejection
Quiet in operation
Extensive 15 years warranty
PREMIUM PICK
Tribest GSE-5000 juicer
Excellent crushing gears
beneficial for large number of recipes
Pressure adjustment system
12 years warranty
BUDGET PICK
Omega Vertical Slow MasticatingVSJ843QR
compact and attractive
BPA free
auto cleaning system
Quiet in operation
Two Main Types Of Cold Press Juicers: SINGLE GEAR & TWIN GEAR:
Among different types of cold press juicers,we can mainly seggerate them on the basis of masticating system and body structure. An auger or gear is part of mastication that shows resemblance to a big drill or a screw.Main purpose of auger is to chew fibrous food and extract the last drop of juice from it.
Fibrous food like celery,kale wheat grass and spinach is rigid and has large amounts of fibers.Single gear juicer separates juice from fibers properly and prevents to waste nutrients.
Twin gear on the other hand is commonly known as triturating auger.It has closely aligned two interlocking gears that extract juice more efficiently.This auger operate slowly than single gear and performs two jobs.Firstly it crushes food material to remove fibers and secondly it squeezes crushed material.Hence giving maximum yield.
To summarize we can say twin gear is more efficient than single gear but on the negative side twin gear juicers operate more slowly and are expensive than single ones.If you want to use a juicer for a long period,you can invest in twin gear without hesitation.
HORIZONTAL vs VERTICAL Juicers? Which One Is Best For You?
Horizontal juicers contains an auger that is parallel to your shelf.In these juicers,you have to use a pusher frequently to push food material towards the auger drum.But it is best suitable for squeezing juice from leafy greens precisely.
One massive advantage of these juicers is that these extractors act as a food processor due to the number of accessories.Due to these versatile parts you can make baby food,grind spices in addition to making juice.
Vertical juicers on the other hand have upright position and are faster than horizontal ones.One key benefit of vertical types juicers is that these machines occupy less shelf space and hence are compact.
Secondly these juicers possess wide chutes so these will save your food prep time.You just cut food into reasonable pieces to make fresh juice.
Lastly These juicers are easy to wash as their parts are easy to detached as compared to horizontal ones.
In the end if you want to make juice quickly then vertical juicers are the best choice.On the other hand if you want diversity in usage and are interested in extruding pasta,making nut milk or even baby food then horizontal ones are best.
Best Cold Press Juicers:
IMAGE
PRODUCT
FEATURES
PRICE

BEST OVERALL

Omega Nutrition Center Juicer

Features: Multiple usage,Auto pulp ejection ,Large feeding chute,15 years warranty,GE ultem auger
Benefits: BPA Free parts,operates as pasta extruder,food processor,homogenizer and grinder.

Check on AmazonRead Full Review

BEST COMPACT

Hurom HU-100W Juicer

Features: BPA free parts,Vertical design,dual stage mastication,Compact and smart
Benefits: Quiet in operation,Long juicing life,easy to clean,

Check on AmazonRead Full Review

BEST TWIN GEAR JUICER

Tribest GSE-5000 juicer

Features:Excellent crushing gears,Versatile,pressure adjustment system
Benefits: provides nutrient rich juice,12 years warranty,quiet and slow in operation

Check on AmazonRead Full Review

BEST FOR WHEATGRASS

Aobosi Slow Masticating juicer

Features: affordable,compact,anti clogging system,BPA Free parts
Benefits: 7 spiral auger for good crushing,quiet in operation,Long juicing life

Check on AmazonRead Full Review

BEST VERTICAL MASTICATING

Omega Vertical Slow MasticatingVSJ843QR

Features: BPA Free parts,Compact,Auto cleaning system
Benefits: Attractive ,15 years warranty,quiet in operation

Check on AmazonRead Full Review

UPGRADED SPIRAL SYSTEM

NXONE Slow Masticating Juicer

Features: BPA free material,upgraded spiral system,3 controlling modes
Benefits: Anti drip system,powerful motor,easy to assemble and disassemble

Check on AmazonRead Full Review

BEST ANTI CLOGGING JUICER

KOIOS Juicers

Features: Anti clogging system,BPA free parts,Quiet in operation
Benefits: 3 stage auger for good mastication,extra juice output

Check on AmazonRead Full Review

BEST CERAMIC AUGER JUICER

CalmDo Masticating Juicer

Features: Strong DUE blade,Powerful motor,BPA free material
Benefits: Use for multipurpose,powerful motor,affordable

Check on AmazonRead Full Review
Omega CNC 80S Multipurpose Juicer:
This heavy duty juicer belongs to the 7th generation of the omega family.The good news is that this compact juicers has the attribute to make different juicing recipes for energy including all fruits and leafy greens to vegetables and wheatgrass.
Additionally this modern and trendy look masticating juicer consists of heavy duty auger.This auger is made up of GE Ultem material that is 8X stronger than other single gear augers.To add more it operates at low speed(80rpm) due to which it can extract juice completely.
Besides this the inner compact body of this juicer is BPA free.On the negative side is that it is not completely BPA free but few parts.Moreover its housing uses Eastman Tritan Copolymer instead of Polycarbonate.
Furthermore this upgraded and durable appliance consists of dual stainless steel inserts that occupy less surface area and is stronger than previous models.Likewise its parts are smaller and occupy less space so are easy for travelling.
Finally it is a compact juicer with diversified functions.This 7th generation is upgraded to the prior model and includes significant changes.More interestingly it is not only suitable for vegetables,celery,leafy greens and fruits but also for nuts,spices,baby food.In the end it is best appliance for multiple usage.
Hurom HU-100W Juicer:
Hurom juicers are pioneers in vertical designs.It is interesting to mention here that Hurom and omega juicers show resemblance in their design as they are prepared by the same company.
So far as its extraction mechanism is concerned this stylish appliance is made up of vertical auger with dual stage extraction.With slow speed this masticating juicer provides us high quality of nutrients rich juice.
Additionally this modern and trendy juicer comes with two attractive designs i.e black and silver.Moreover it is BPA free appliance so you can serve juice without any hazard.
Another impressive feature is that it is compact and smart with weight only 13 pounds.So this handsome appliance can be adjusted easily in your kitchen space and easy to carry.
Last but not least due to low capacity motor this praiseworthy juicer use only 150 Watts that make it very affordable.Similarly slow speed of 80 rpm provides juice full of nutrients.
At the end the auger is made up of durable plastic material that pulls food automatically into the feeding chute.To add more you can get 35% more juicing yield than casual centrifugal juicer.
Finally this cold press juicer is impressive in features as you can make juice of all kinds of foods.Similarly it occupies less space of your kitchen shelf and easy to move.In the end it is a great choice with long quality track record.
Hurom HU-100W Juicer:
Do you enjoy juice without pulp and best nutrient value?Of course yes! This cold press juice provides the highest quality of nutrient rich juice with complete chewing food.Probably it is due to dual gear system that performs excellent mashing.
Besides this it's grinding mechanism is more Interesting.Its grinding takes place in 3 consecutive portions.
In the first part food material is crushed by pocket recesses sharp gear and chewed material moving to the second part.
In second part fibrous material is split down,preserving useful enzyme
Finally in 3rd portion food material is compressed completely to produce maximum juicing yield.
Another impressive feature is that this juicer is capable of making versatile recipes like tribest SW-2020 compact juicer such as nut butters, pasta,sorbets, sauces, and pate.Similarly it can make dessert or snack for your family.
Furthermore, there is a pressure adjustment system that helps to adjust pressure during juice making.Hence it can withstand at high pressure and inhibits blocking.
Finally it is the best juicer for a large number of recipes.Also juice obtained has long shelf life i.e 72hours.Moreover this appliance is very suitable for hard vegetables and celery juice.in the end it is good investment for long term benefits.
Aobosi Slow Masticating juicer:
If you want to enjoy low priced cold press juicers with maximum nutrition value,Aobosi juicer should be your foremost choice.This top notch juicer can extract large number of food items including cucumber, ginger, pear, watermelon, celery, bitter gourd, turmeric, garlic, beets, cilantro, cauliflower, pineapple, apple, pepper,and carrots.
Do you want to lose weight?This triangle appliance serves to make juice of wheatgrass and celery with less effort.So if you are health conscious,this juicer should be a part of your kitchen space.
Additionally its smart motor uses only 150 Watts which is very affordable.To add more it operates quietly (less than 60 decibel)So you can extract juice in morning without disturbing your family.
Lastly its 7 spiral auger rotates at 80 rpm and extracts 20% more juice than other juicers.Furthermore by pressing one button you can disassemble its parts.So you can say it is easy to clean and preserve.
In the end it is an overall pocket-friendly juicer with maximum benefits.Moreover it is easy use and easy to assemble/disassemble with flexible handling.finally With high efficient auger you may get nutrient rich juice with great health value.
Omega Vertical Slow MasticatingVSJ843QR:
Do you want to adopt vertical masticating juicers?Are you fed up with casual horizontal design of cold press juicers? OK ! We have selected a top notch vertical omega juicer with multiple functions.
More interestingly omega juicer reviews are admiriable may be due to its commetment in impressive features.OmegaJ843 juicer comes with two models i.e Omega VSJ843R and Omega VSJ843Q.
VSJ843R model occupies less space due to rounded posture whereas
VSJ843R model covers some more space due to its rectangular shape.
It is imperative to mention here that omegaJ843 comes in two models, the VSJ843QS which is silver in color and the VSJ843QR that has red body.
Furthermore its dual edge auger squeezes ingredients efficiently and provides the maximum amount of juice.Similarly its Silicone wiping blades keeps the juicing screen clear of pulp.
Additionally this masticating juicer operates at low speed(43rpm)hence extracting nutrient rich and delicious juice at less speed.Moreover the shelf life of juice is long due to good mastication at low rpm.
Finally an impressive feature is that there is an auto cleaning system in this appliance.In this system screen wipes automatically to ensure that pulp is segregated from juice.
In the end it is great juicer with upright body posture.People which are habitable of making juice in vertical juicers,it is a blessing for them.Moreover Two color options are available which make it more demanding.Overall is it smart juicer with slow mastication process.
NXONE Slow Masticating Juicer:
This piece of cake juicer has an upgraded spiral system that provides plenty of nutrients(about 90% more nutrients).What makes this juicer best?its slow speed (rpm 80) and acid resistance PEI spiral auger extract high quality juice and minimize oxidation.
On the bright side this sturdy appliance uses tritan material rather than PC or PMMA material.This material makes it durable and long lasting.Moreover this juicer is BPA free so you can serve juice to your family without health hazard.
The most impressive hallmark of this appliance is its 3 speeds i.e soft,mid and hard.
Soft food items(grapes,strawberries and watermelon) can be processed at lower mode.
Little hard food items(peach,apple and cucumber etc)are extracted with mid mode.
Similarly hard food items(carrot or ginger)are processed at high mode.
Additionally its powerful motor provides 20% more juice.Similarly this premium motor prevents clogging and can withstand high temperatures up to 250°F which is greater than other juicers which bear only 185°F.
To add more at top of the motor there is a heat ventilation system.Ultra-efficient 3 ventilation openings reduce the heat risk.If the appliance overheats,there is an auto shutoff system to avoid machine damage.
Finally this praiseworthy juicer has efficiency to make a large variety of fruits and vegetables.With its 3 speed adjustments you can extract juice of soft and hard food.Additionally its high quality motor has advantage on other juicers.Overall it is best juicer with multiple functions.
KOIOS Juicers
Another smart looking masticating juicer that can extract juice of all fibrous food like celery,ginger,carrot,leafy greens,apple,oranges etc.More interestingly it is a low heat producing appliance,less foaming with no oxidation and has anti clogging system.
It is imperative to know that Mooka and KOIOS have a business partnership,so these two products are interchangeable.In other words these are identical versions of collaborated business.
On major key point is its 3 stage auger extract juice 60-80% more than centrifugal juicers.First spiral of auger chop food in small particles,Similarly second spiral squeeze juice.Likewise 3rd further micro squeeze juice.So juice obtained by this method has long shelf life(72 hr).
Additionally two directions i.e reverse and normal prevent clogging.So from this praiseworthy juicer you can extract juice easily,without jamming and with less effort.
Lastly it is quiet in operation,works less than 60 db.so can extract juice in the morning without disturbing your family members.
In the end this attractive appliance with plastic body.With its smart auger you can extract 60% more juice with 45% extra nutrient value.More you can extract juice free of jamming as there is anti clogging system that is praiseworthy.To sum up it is good juicer with smart functions.
CalmDo Masticating Juicer
Do you want to enjoy nutrient rich juice with an upgraded mastication system?well! This appliance possesses sturdy and attractive 7 spiral ceramic auger.By this you can get 90% nutrient rich juice without oxidation at low speed(70rpm).
Additionally this juicer is equipped with 2 juice screens.By its ice cream screen you may make juice of sugarcane and sorbet.To add more its juice screen gives antioxidant juice of fruits as well as vegetables with ease.
Another key point is there is an anti clogging system.When fruits or vegetables tends to jam,it moves in reverse direction to make it free from clogging.This activity is controlled by a beeping sound.
Last but not least this juicer has self adaptive speed.On hard vegetables or fruit,its
operation becomes fast automatically and similarly becomes low at soft food items.
Finally this machine has an anti drip system so this juicer keeps your countertop clean and neat .Furthermore there is an adjustable valve that inhibits juice drops from falling on the countertop.If you want to extract sorbet juice,close the valve and sorbet comes out in the pulp outlet.
On the bright side this appliance has BPA free parts.so you can serve juice to your family members without health hazards.
In the end it is an attractive juicer and extract juice of all kinds of vegetables,fruits as well as sorbets.With stylish and sturdy 7 spiral auger you can enjoy juicing without undesirable plastic contamination.Moreover its dishwasher safe parts and quiet motor make it more demanding.Finally it is a good choice with a smart budget.
---
Amazing Benefits Of A Cold Press Juice:
---
When you wake up in the morning,the Villi of your stomach walls behave like a sponge that has the ability to suck immediately everything you drink.
In this condition, taking a fresh glass of nutrient packed juice acts as an intravenous injection that boosts your energy within seconds.
The situation becomes critical when you are health responsive and demand high quality nutrient rich juice like celery,parsley or other leafy greens.This requirement can only be fulfilled only by slow pressing juicers like best juicers for celery in our list.
Why not use a fast centrifugal juicer?The reason is that these kinds of juicers can kill most of the useful nutrients that are required for your body's defense due to fast speed.
So to get maximum benefits of nutrients,you should give preference to some slow processing cold press juicer.Main logic of slow processing is that during slow processing no heat evolved and juice remains cold.
Furthermore cold juice is nutrient rich that retains the maximum amount of vitamins and minerals in the juice.Hence making extracting the drink highly beneficial for your immune system.
For your interest here are given some important benefits of cold press juice.Let's figure out real benefits of this juice,
Great for cleanse purpose:
One of the outstanding benefits of cold press juice is that you can use it for body treatment.You can do it by cleansing treatment.Cleanse is a practice by which you have to use for a certain period of juice on a regular basis.By this activity you will get rid from stomach problems like bloating,stomach disorders like ulcer or loss of appetizing.
Furthermore by cleanse you will feel light,fresh minded and ultimately energetic.To add more your skin glow and become fresh by regular usage of cold press juice.
Good Source Of Detoxification:
Cold press juice helps to remove poisonous materials from the body more effectively.As only eating vegetables or fruits has not more efficacy than drinking nutrients rich juice.The reason is that taking fruits or vegetables without juicing have chances to leave useful vitamins or minerals which is possible by drinking juice.
Improve Body immunity:
Large number of vitamins and minerals are present in fruits and vegetables that fight against different diseases in our body.This will result in increasing our immunity system of the body.So great immunity ,less diseases and ultimately good health
---
TipsThat Should Be Keep In Mind Before Purchasing Cold Press Juicers?
---
First of all you should look at what type of juice is required by you.If you want to extract juice of leafy greens like celery,wheatgrass or spinach then you should prefer a masticating juicer containing a strong auger.
Similarly powerful motor and low noise juicer should be your preference.The reality is that powerful motor facilitates juice of hard produce and prevents blockage.Moreover low noise allows you to operate machine without disturbance.
Thirdly, buy a juicer according to the space available in the kitchen.If you are living in a small compartment and are found of juice of celery,wheat grass or parsley then surf juicer from best samll juicer for celery list.
Lastly purchase a juicer according to your budget.If you have a limited budget then you should give preference to the budget friendly juicer.Similarly if you are newcomer in the juicing world,you should first select a low price juicer.When become expert, go for costly juicers.
---
Things To Look For In A Cold Press Juicer:
---
Accessories:
Do you need versatility in kitchen appliances?If yes,prefer juicers that offer multiple accessories.Horizontal juicers like omega extractors are great in this regard as these juicers contain a number of accessories.
Similarly if you are fond of making baby milk,frozen desserts ,pasta or nut milk making then a juicer with multiple accessories gives good results for long life operation.
Assembly and Disassembly:
In this condition, taking a fresh glass of nutrient packed juice acts as an intravenous injection that boosts your energy within seconds.
Some juicers have many parts that make beginners confusing and they have to use manuals before use.Some tools are required to assemble and disassemble.Although these tools are fewer (4-5)but time taking.
So I will recommend extractors which have simple parts and are easy to assemble & disassemble .Moreover extractors that do not require special tools are praiseworthy.
Easy To Wash: 
Washability is another important factor that should be considered when purchasing juicers.If you are reluctant to juicers that are difficult to wash and have no washing accessories,do not add them to your list.
Most juicers have a brush or wash bottle to clean the screen or auger.These are best for usage.Similarly give preference to juicers that are dishwasher safe as these save your time.
Chute Size:
As a rule of thumb juicers having small chute size take more time to make juice.The simple reason is that you have to cut vegetables and fruits into smaller pieces.So food prep time increases and ultimately juicing operation will be prolonged.Hence select juciers with maximum wide chute.
Affordability:
If you are beginner,Select juicer that is pocket-friendly.Start from simple and easy to operate juicer and when become expert,go to multiple parts juicers.
Cold press juicers usually have high cost than than centrifugal juicers.Before selection of these juicers keep in mind maximum benefits and multiple usage.if you take more benefits,spend some more money and vice versa.
Warranty:
Juicers with long warranties are appealing.Simple reason is that long time warranties mean there is some special and worthwhile thing.
Most cold press juicers offer a 15 years long warranty.Moreover keep an eye on major parts of juicers like motor.A Moter is a key part of juicers.If manufacturers offer compensation on this special part,you should give preference to it.
---
Final Verdict:
---
If you are health conscious and want nutrients full juice,then you should invest in a slow and bit expensive juicer.Cold press juicers fulfill all requirements as these juicers give juice that is nutrient rich as well as full of vitamins and minerals.
If you want multiple benefits then you should prefer Omega CNC 80S included in our list at No-1 position.It is used for multi purposes in addition to making juice.similarly if you are a beginner then you should prefer Aicok juicers.Both these juicers are affordable and best for green juices.
So enjoy good health with juicer containing less speed but fast benefits.
---
FAQ's:
---
Which type of juicer is best,Fast or Slow?
Both juicers have merits and demerits.Fast juicers are very common in the juicer market.These are fast and make juice in less time.One main benefit is that these are cheap in price as compared to slow ones.On the negative side these have louder in operation.
Slow Juicers on the other hand are costly and contain a large number of accessories hence take some long time to wash.On the positive side, these juicers chew food fibers properly.Juice obtained by these juicers is attractive in look,without foam and nutrients rich.
Why are cold press juicers also called slow extractors?
Cold press juicers extract juice slowly.An auger system is present in these juicers that separate fibers from vegetables or fruits slowly.Then this food is pressed to give nutrient rich juice.These may be masticating,hydraulic or twin gear juicers.
How long does cold press juice retain its shelf life?
Shelf life of cold press juicer is normally long as compared to traditional juicers.The reason of prolonged stability is that these juicers have no oxidation and without foam.So can be retained minimum from one day to 3 days for short time and 3 months to six months for long time if preserved properly in freezer.
What is the best cold press extractor for juice lovers?
There are many parameters that make a cold press juicer best like auger system,long warranty,easy to wash,BPA free parts,wide chute and affordability.
If you want a slow juicer for multipurpose usage then select any best omega juicer .As these extractors can be utilized for baby food,grinder,for frozen desserts and as grinder in addition to making juice.
If you are a newcomer in the juicing world then you should prefer low priced juicers like Hamilton Beach or Aicok slow juicers.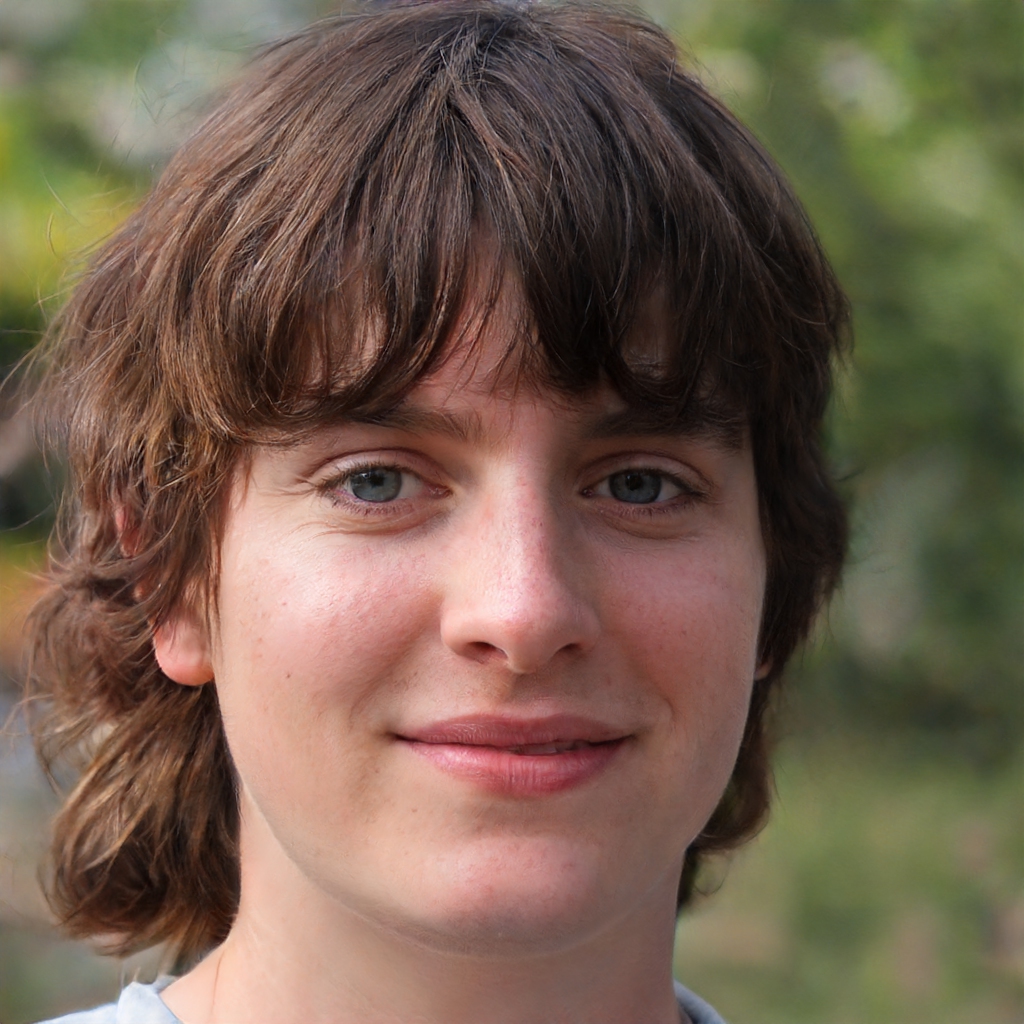 I am Lisa Haley and I love digital marketing. Write content that is user-friendly. Try to present things in a very simple but detailed manner. Research and data mining is my hobby. Optimize dozens of websites with proper SEO and by keen research.