As the name "Compact" reveals these juicers occupy less space in the kitchen. Compact juicers possess maximum same features as large juicers like style, motor, auger, spinning basket and working mechanism.
One attractive feature of compact juicers is that In addition to convenient handling, these are very affordable and are included in the best low-priced juicers category.
Before purchasing these smart kitchen appliances you should know about their types. There are two main categories of these juicers i.e. centrifugal and masticating. Centrifugal juicers are fast-speed juicers that crush vegetables and fruits at full speed with the help of small sharp-edged blades.
On the other hand, masticating juicers use an auger to chew vegetables and fruits. These juicers extract juice slowly but the juice is nutrient rich.
For your convenience, we have collected some popular compact juicers along with pros and cons.
Top 6 Compact Juicers:
IMAGE
PRODUCT
FEATURES
PRICE

BEST OVERALL

Breville Compact juicers BJE 200XL

Features: Powerful motor,Titanium reinforced disc,Wide chute,Italian-made steel basket
Benefits: Easily washable,affordable,easy to carry,take less juicing time

Check on AmazonRead Full Review

RUNNER UP

Kuvings B 6000SR Juicers

Features: Quiet operation,Drip-free Smart Cap,Wide chute
Benefits: Make babies food,affordable,Tritan TM and ULTEM parts ,Provide less Foaming juice

Check on AmazonRead Full Review
Cuisinart CCJ-500 Juicer

Features: Extra-long Snap-Up spout,Lightweight,2 direction cone movement,BPA free parts
Benefits: Cone for extracting juice from citrus fruits,affordable,Quiet operation

Check on WalmartRead Full Review
Tribest SW-2020 Slowstar Juicer

Features: Powerful 200Watt motor,Strong DUO blade for chopping,Juice cap,BPA Free parts,Quiet operation
Benefits: Low speed with quality juice,Easy to clean,Useful for multiple recipes,Affordable

Check on AmazonRead Full Review
Breville 800JEXL Juicer

Features: Wide feeding chute,Powerful 1000Watt motor,13000rpm speed,large juicing and froth assembly
Benefits: Short food prep time,2-Speed Electronic Control,Dishwasher safe

Check on AmazonRead Full Review
Cuisinart CJE-1000 Die-Cast Juice Extractor

Features: Wide feeding chute,Powerful 1000Watt motor,2-liter pulp container, 1-quart juice pitcher
Benefits: Short food prep time,5-Speed Electronic Control,easy to clean

Check on AmazonRead Full Review
1-Breville Compact juicers BJE 200XL:
Among compact juicers Breville juicers are famous. These are centrifugal juicers. Despite of small size powerful motor of these juicers extracts juice in a short time.
One charming attribute of these juicers is that they are very affordable. Within a handsome budget, you can buy a highly effective juicer. 
Last but not least Wide chute has the ability to accommodate whole fruit without cutting. Hence it saves time in chopping fruit.
Finally, Titanium reinforced disc and Italian-made stainless steel micro mesh basket together are designed for optimum juice and enzyme extraction. Also if you want to enjoy pulp-free juice then Breville BJE 200XL centrifugal juicer is the best choice.
Advantages:
These juicers have a compact design with centrifugal force
These are easily washable
These are affordable
Disadvantages:
These are not much suitable for celery juice
Pulp is not deposited in a separate juicer basket.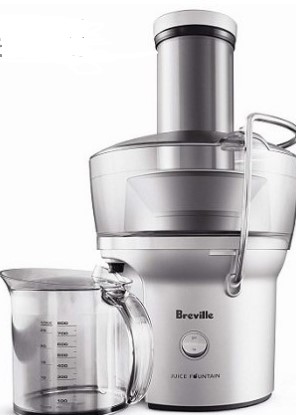 2-Kuvings B 6000SR Juicers:
Do you want to enjoy the juice of celery or fibrous fruits? Kuvings B 6000SR is the best choice rather than Breville. A smart but masticating juicer that provides nutrients rich juice.
Additionally, less speed of its motor provides us with less foamy juice that has more shelf life. Extra-large 3″ chute allows you to put into it large-diameter fruits cutting like apples, tomatoes etc.
Moreover, Tritan TM and ULTEM parts are safe for the kids so you can deliver juice to your kids free of health hazards.
Lastly, this versatile juicer is not only used to extract juice from vegetables or fruits but also to make baby food, smoothies and nut milk.
Advantages:
1-Less speed produces less heat and nutrients rich juice
2-Quiet operation
3-Large feeding mouth reduces food prep time by 40%
Disadvantages:
1-Costly than other compact juicers
2-Large feeding mouth receives large fruits without cutting them into pieces
3-Cuisinart CCJ-500 Compact Juicer

:
In addition to a centrifugal and masticating juicer, there is a reamer juicer. Cuisinart CCJ-500 fall in the reamer juicer category. This compact juicer has a cone at the top for extracting juice from citrus fruits. You can make low, medium and high pulp juice with the help of adjustable cone speed.
Moreover, one fascinating feature of such types of juicers is their cone rotation. cone of this juicer can move clockwise as well as anti-clockwise for efficient extraction of juice.
Two things that make it easily moveable are its weight is very low i.e. 4 pounds per second its mash is completely pressed off.
Advantages:
1-Compact machine
2-Affordable juicer
3-Cone can move in both directions
4-Give nutrient-rich juice
5-Easily moveable
Disadvantages:
1-Use only for citrus fruits
2-Not suggested for large families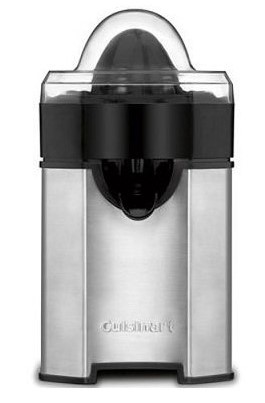 4- Tribest SW-2020 Slowstar

:
Another compact and slow masticating juicer is tribest SW 2020 Solwstar with a speed of 47 rpm. An interesting feature of this juicer is that it has a DUO blade that has the ability to cut down fruit with two times more power than a single blade. It's also made up of BPA-free Ultem material, which is almost 8 times stronger than cheap plastic slow juicers.
Due to the powerful motor, you can extract the juice of hard vegetables and fruits like carrots, root beat etc without chopping. Also, the crushing power of these juicers is high due to the heavy motor.
A useful feature of this juicer is the additional homogenising and mincing attachment. By properly using this attachment, it can be converted into a multi-purpose appliance. e.g. you can make sauces, pastes and butter etc.
Advantages:
1-Affordable juicer
2-Strong DUO blade for chopping vegetables or fruit
3-Powerful motor
4-Can be use for multipurpose due to additional accessories
5-Attractive look
6-Easy in use
Disadvantages:
1-Delicate and less durable
2-Require extra effort to wash
5-Breville 800JEXL Compact juicer:
The attractive steel body  Breville 800JEXL juicer is one of its brand's top offerings. This easy-in-operation extractor is a Simple but professional look.
No need to worry about its sound as it is quiet in operation,like the sound of a dryer.
One impressive feature is that Breville 800JEXL is centrifugal in function i.e. make juice speedily due to the centrifugal force of the sharp edge blades of the meshed basket.
For pulp collection, there is a large container(3.2qt pulp container)and with large feeding chute(3" wide).
You can use it at two different speeds i.e. low 6500 and at a high speed of 13000 rpm depending on food hardness.
Advantages:
1-Large pulp bin
2-Operate at high and low speeds
3-Wide feeding chute
4-Attractive look
5-Easy in use
View On Amazon
Disadvantages:
1-Heavy due to a stainless steel body
2-Oxidizes the juice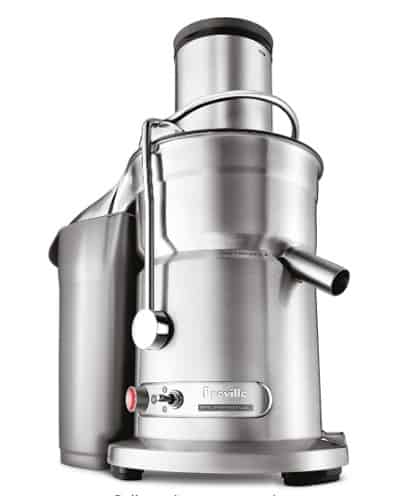 6-Cuisinart CJE-1000 Die-Cast Juice Extractor:
An exclusive and durable juicer consisting of Die-cast and stainless steel housing provides nutrient-rich juice. 
For saving time and flexibility of usage there is a three-inch feeding tube that provides coverage of fruits and vegetables of different sizes. 
Having a large pulp collection container(2 litres) and juice collection pitcher(1 litre), this juicer solves the problem of cleaning the collecting pots again and again.
You can control the speed with a 5-speed dial consisting of a blue LED light ring.
Due to the unique filter basket and foam management system, you can extract juice properly and smoothly.
As this juicer contains a powerful motor (1000W) so you can make juice quickly and without chopping.
No need to disturb the whole family in the morning with this juicer as it operates quietly and without hammering noise.
Advantages:
1-Three-inch wide feeding chute
2-Two litre pulp collection container
3-one litre juice pitcher
4-Quiet in operation
5-Graceful look having an attractive control panel
Disadvantages:
1-Oxidize juice within a short time
2-Slightly heavy
In Summary:
Finally, all the above top-notch compact juicers are attractive, easily portable and occupy less space in your kitchen. In our selection, all appliances are not very large not so small. Moreover, these juicers have average size and probably due to this reason fascinate your eyes.
Furthermore, your kitchen space is a collection of a large number of appliances and crockery so it becomes difficult to make space for large appliances. So compact juicers are a blessing for your kitchen as these are smart and handsome.
One massive advantage of these appliances is they are easy to carry. If you want to travel, you can carry them in your bag or luggage easily.
Most of these juicers are affordable. So you can enjoy two benefits from these compact juicers along with fresh juice i.e. space-saving and cost-saving.
Lastly, without compromising quality these juicers provide fresh juice and the healthiest juicing recipes. If you are living in narrow and small compartments with small kitchen spaces then these compact juicers are a good choice for you. To add more with less investment you will get nutrient-rich juice.
Benefits of Juicing
There are the following wonderful advantages of regular juicers usage:
Health
Low Calories
Convenience
Cost saving
Easy to Digest
We will try our best to elaborate on them for you here.
Health
Do you want to take plenty of health benefits with a small investment? By selecting a high-quality juicer is one of the best ideas you can do for your body fitness. Eating fruits and vegetables on a regular basis looks like a difficult task. Drinking fresh juice seems like a very easy and tasty thing. Especially drinking juice in the morning will give you a natural boost of energy without any effort.
Low Calories
Unlike fast food or oily dishes, fruits and vegetables have very low-calories content. By regular intake of juice of fruits and vegetables will keep you fit and smart. This will be possible by the selection of the best juicers for greens.
Convenience
Taking a plate of fruit or vegetables will not provide a quick benefit as a glass of fresh juice. Juicing is the most efficient source of convenience that is not possible by other sources. You will feel instant energy by juicing and ultimately sound health.
Cost saving:
Once you buy a good juicer, you will save money that you spent by purchasing juice from outsourcing. When the juicer becomes a part of your kitchen, you can make juice as per your choice. Hence juicing and juicer saves your budget and finally boost your health.
Easy to Digest
As per WHO research insufficient intake of fruit and vegetables is estimated to cause around 14% of gastrointestinal diseases in the world. Also according to medical science recommendation, taking 6-8 vegetables per day keep you fit. But on the negative side, firstly we do not take it seriously. secondly, if we take vegetables, it is difficult to digest. Juicing is only the easiest way that is digestible as well as fulfils health recommendations.
FAQ's:
What is a masticating juicer?
The term "masticate" means chew or munch. So masticating juicers chew fruits and vegetables slowly by using an auger. Auger contains spirals that separate fibres from food and extract juice containing plenty of nutrients.
What is a centrifugal juicer?
A centrifugal juicer uses a "centrifugal force" to make delicious juice. By this speed of appliance becomes fast and the juicing process takes less time. Furthermore, these are cheaper and budget-friendly.On the negative side, the pulp is not segregated from the juice which becomes difficult to digest.
Are slow juicers a good choice?
Yes of course slow juicers have advantages over fast centrifugal juicers. The reason is that these juicers segregate food fibre properly and chew food with their auger. The resultant juice is nutrient-rich,foam-free as well as with long shelf life.
On the other hand, fast juicers make juice with sharp and fast blades. With high-speed juice become hot as well as valuable nutrients become destroyed. The resultant juice oxidizes soon in the open air.
A small disadvantage is that these juicers are more costly than centrifugal juicers but this will provide plenty of benefits.
Which is the easiest juicer to clean?
Some juicers have dishwasher-safe parts so these are easily washable. A part of the juicer that takes the longest to clean is the filter or screen that separates the juice from the pulp. The screen can not be washed in a dishwasher because fruit and vegetable fibres can block the tiny filter holes. The best way to clean the screen is to use a brush along with water flow.
Centrifugal juicers are easy to clean because access to the large screen area is normally good. Next are the single auger juicers that are easy to clean. Twin gear juicer screens take a long time for cleaning. Finally, for good performance, it is good practice to clean the machine immediately after usage.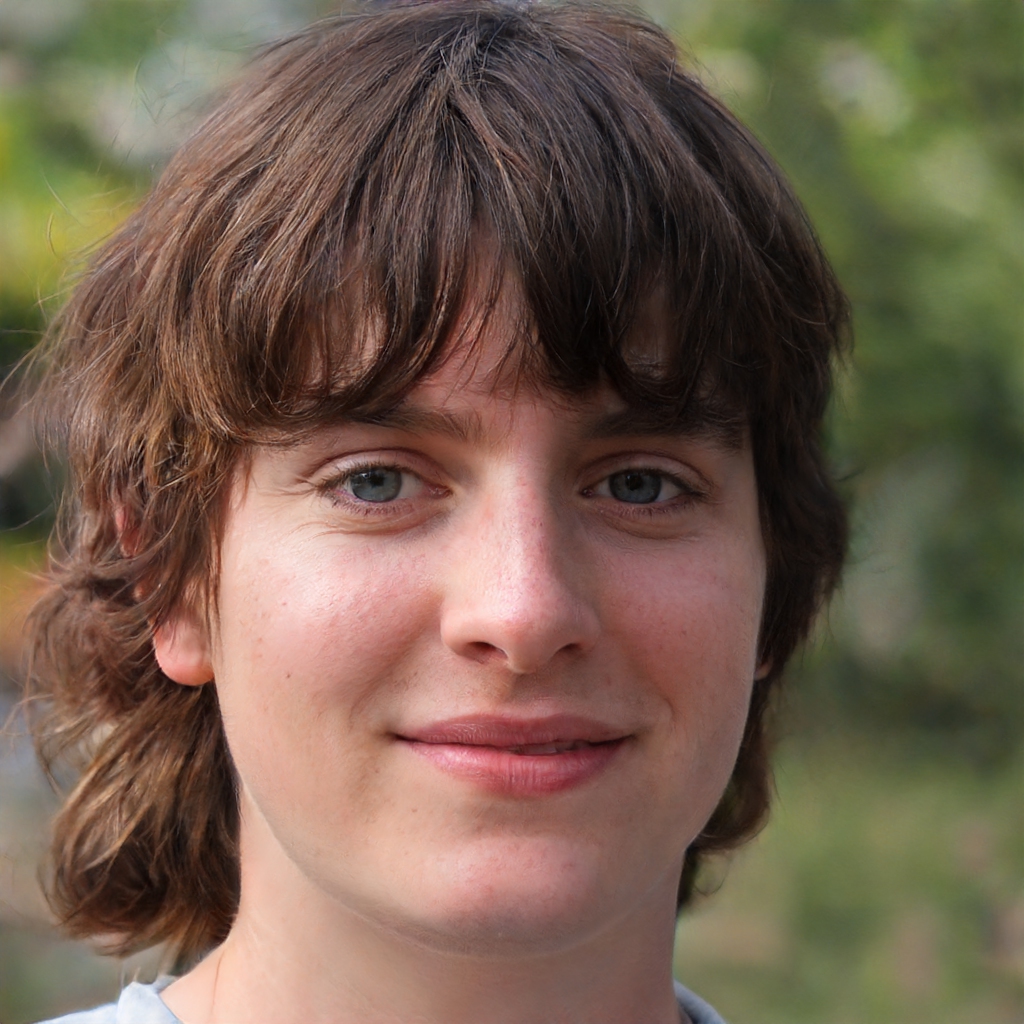 I am Lisa Haley and I love digital marketing. Write content that is user-friendly. Try to present things in a very simple but detailed manner. Research and data mining is my hobby. Optimize dozens of websites with proper SEO and by keen research.