Are you in the mood for a tasty, nourishing drink that will boost energy and refreshment? Go no further than Jamba Juice, where they have a variety of delicious smoothies to satiate your palate. The best Jamba Juice smoothie selections that will entice your senses will be revealed as we explore the world of Jamba Juice in this extensive guide. Prepare yourself for an enticing voyage that will leave you craving more, from tropical pleasures to antioxidant-rich mixtures.
Jamba Juice Smoothies – About
Jamba Juice is a well-known chain of smoothie shops that serves a large selection of tasty and nourishing smoothies. The company was founded in 1990 and has since gained recognition for its dedication to using premium ingredients and giving customers a refreshing and healthy beverage option.
Their smoothies are made with real fruit, vegetables, and other natural ingredients, guaranteeing that customers can enjoy a tasty drink while also getting essential nutrients. Jamba Juice offers a variety of flavors and combinations, from traditional fruit smoothies to protein-packed options for those looking to fuel their workouts.
Furthermore, they offer customizable options that let customers add boosters or change their smoothies to suit their tastes. With an emphasis on encouraging a healthy lifestyle, Jamba Juice has become a go-to destination for those seeking a refreshing and nutritious beverage.
How Is The Texture And Consistency Of The Smoothie?
Jamba Juice smoothies have a different texture and consistency depending on the flavor and ingredients used. Smoothies from Jamba Juice often have a thick, creamy texture that resembles a milkshake.
Usually, a mixture of fruits, vegetables, ice, and other components like yogurt or sherbet are blended to create these. The end product has a velvety, silky consistency that is simple to sip via a straw.
Because of the ice or frozen fruits, smoothies might be slightly slushy or frosty. Jamba Juice smoothies are renowned for their delightfully chilly texture that is delightful to consume.
Top 10 Best Jamba Juice Smoothies
Here are some of the best smoothies on the Jamba Juice menu:
Strawberry Wild
This classic smoothie is a favorite among Jamba Juice enthusiasts. It combines the refreshing flavors of strawberries, bananas, and apple-strawberry juice for a sweet and tangy taste.
Mango-a-Go-Go
This tropical smoothie is a burst of sunshine in a cup, made with ripe mangoes, passion fruit-mango juice, and a splash of pineapple sherbet.
Razzmatazz
The Razzmatazz smoothie offers a refreshing and antioxidant-rich treat, a delightful blend of raspberries, strawberries, blueberries, and orange juice.
Peach Pleasure
This smoothie features the juicy goodness of peaches blended with peach juice, non-fat yogurt, and sherbet for a creamy and fruity delight.
Orange Dream Machine
Combining orange juice, orange sherbet, non-fat yogurt, and ice, this smoothie is reminiscent of an orange creamsicle and is perfect for citrus lovers.
Aloha Pineapple
With pineapple juice, sherbet, strawberries, and peaches, this tropical concoction transports you to a sunny beach with every sip.
Strawberries Wild Light
For those seeking a lighter option, this smoothie offers the same delicious blend of strawberries, bananas, and apple-strawberry juice but with fewer calories.
Peanut Butter Moo'd
This protein-packed smoothie combines peanut butter, bananas, chocolate mood base (chocolate-flavored non-fat frozen yogurt), and milk for a rich and indulgent treat.
Mega Mango
If you're a fan of mangoes, this smoothie is for you. It features ripe mangoes blended with passion fruit-mango juice, and non-fat yogurt for a creamy and tropical delight.
Pomegranate Paradise
This antioxidant-rich smoothie combines pomegranate juice, strawberries, and blueberries for a refreshing and tangy flavor profile.
Criteria Used To Determine The Best Jamba Juice Smoothie
Multiple factors can be considered to guarantee an in-depth evaluation when deciding which Jamba Juice smoothie is the finest. The mentioned factors include flavor, nutritional worth, ingredient caliber, adaptation choices, and client allure.
Taste
The flavor is one of the main criteria for identifying the finest Jamba Juice smoothie. A pleasant, refreshing, and well-balanced flavor profile is ideal. An excellent smoothie should be a harmonic combination of fruits and other components that make the drinker's experience delightful and fulfilling.
Nutritional Value
The nutritional content of the smoothie is another crucial factor. Nutrient-dense and low in calories, sugar, and fat, a healthy smoothie should maintain these parameters. Carbs, proteins, and good fats should all be present in a balanced amount. It also needs to be abundant in dietary fiber, vitamins, and minerals.
Ingredient Quality
The smoothie's ingredients must be of good quality. Regarding flavor and nutritional content, utilizing fresh fruits and vegetables is best. Some consumers who value sustainability and environmental concerns can also choose organic or locally produced ingredients.
Customization Options
Smoothie customization choices from Jamba Juice are extensive. This criterion considers the smoothie's flexibility to accommodate dietary requirements or personal preferences. Customers can modify the amount of sweetness or add or subtract specific components based on personal preference.
Popularity Among Customers
Another good sign of a Jamba Juice smoothie's quality is how well-liked it is among consumers. Smoothies with a significant client base and a history of favorable reviews will rank among the top.
Does The Smoothie Contain Any Artificial Sweeteners Or Preservatives?
No, there are no artificial sweeteners or preservatives in Jamba Juice smoothies. Jamba Juice is dedicated to using only fresh, natural ingredients in its goods. They don't use artificial additives since giving their clients wholesome and nourishing alternatives is their top priority. Since they use genuine fruits, veggies, and other natural components in their smoothies, you can be sure that the drink will be healthy and refreshing. Smoothie lovers might choose Jamba Juice because of their commitment to utilizing premium ingredients free of artificial sweeteners and preservatives.
Health Benefits Of Jamba Juice Smoothies
Popular smoothie chain Jamba Juice has a large selection of drinks made with fruits and vegetables. In addition to being tasty, these smoothies provide several health advantages.
Here are some of the vital health benefits of Jamba Juice smoothies:
Nutrient-rich
Smoothies from Jamba Juice are a great way to get your fill of vital nutrients, including vitamins, minerals, and antioxidants. These smoothies contain a lot of potassium, magnesium, and vitamins A, C, and E from the fruits and veggies. These minerals are essential for maintaining general health and wellness.
Weight management
Smoothies from Jamba Juice can be a great addition to a diet regimen. Frequently, they are prepared with whole, high-fiber fruits and vegetables. Due to its capacity to lower calorie intake, fiber can help with weight loss by promoting feelings of fullness. Protein-rich additions like Greek yogurt or plant-based protein powder can also be added to these smoothies to increase satiety further.
Hydration
To keep your health at its best, you must stay hydrated. Smoothies from Jamba Juice usually have a foundation of juice or water, which adds to your recommended daily consumption of fluids. Plus, many of the fruits in these smoothies—like oranges and watermelon—have a lot of water, so they can help you stay hydrated all day.
Boosts immune system
A robust immune system can be supported by the amount of vitamins and antioxidants in Jamba Juice smoothies. It is especially rich in vitamin C, which has been shown to strengthen immunity and help ward off common ailments like the flu and colds.
Digestive Health
Digestion-improving components are included in a lot of Jamba Juice smoothies. Fruits high in dietary fiber and digestive enzymes include papayas and bananas. Furthermore, certain smoothie ingredients like ginger or mint can help calm the digestive tract and lessen stomach symptoms.
Recommended Serving Size For This Smoothie
Based on the particular smoothie and the nutritional requirements of the individual, different serving sizes of Jamba Juice smoothies are offered. However, Jamba Juice typically provides its smoothies in three sizes: small (16 oz), medium (22 oz), and large (28 oz).
The fact that these serving sizes could include many servings of fruits and vegetables is noteworthy since it adds to the daily required consumption. When choosing a serving size for a smoothie that fits one's dietary objectives and tastes, it's also a good idea to consider its calories and nutritional value.
Conclusion
To sum up, Jamba Juice provides many delectable and revitalizing smoothies that will fulfill any need. There is a wide selection of flavors and ingredients, so there is something for everyone. Jamba Juice provides everything you're searching for, whether a creamy and decadent delight or a fruity and tropical combination.
Their smoothies are nutritious for any time of day since they are crafted with premium ingredients and are loaded with vitamins and nutrients. So the next time you need a rejuvenating pick-me-up, stop by Jamba Juice and treat yourself to their best smoothie.
FAQs
What's The Healthiest Smoothie At Jamba Juice?
The healthiest smoothie at Jamba Juice is the "All Fruit" smoothie, made with a base of frozen mixed berries, banana, and a splash of low-fat yogurt. This smoothie is high in fiber, vitamins, and antioxidants and contains no added sugars or artificial ingredients.
Is Jamba Juice Healthy?
No, Jamba Juice is not always healthy, as its menu includes various high-sugar and calorie-laden options. However, they offer more nutritious choices like fresh fruit smoothies and vegetable-based juices.
What Is The Best Jamba Smoothie For A Cold?
The best Jamba smoothie for a cold is the Coldbuster Smoothie, which contains orange juice, peaches, bananas, and sherbet. Another option is the Orange Carrot Karma Smoothie, made with orange juice, carrots, mangos, and ice.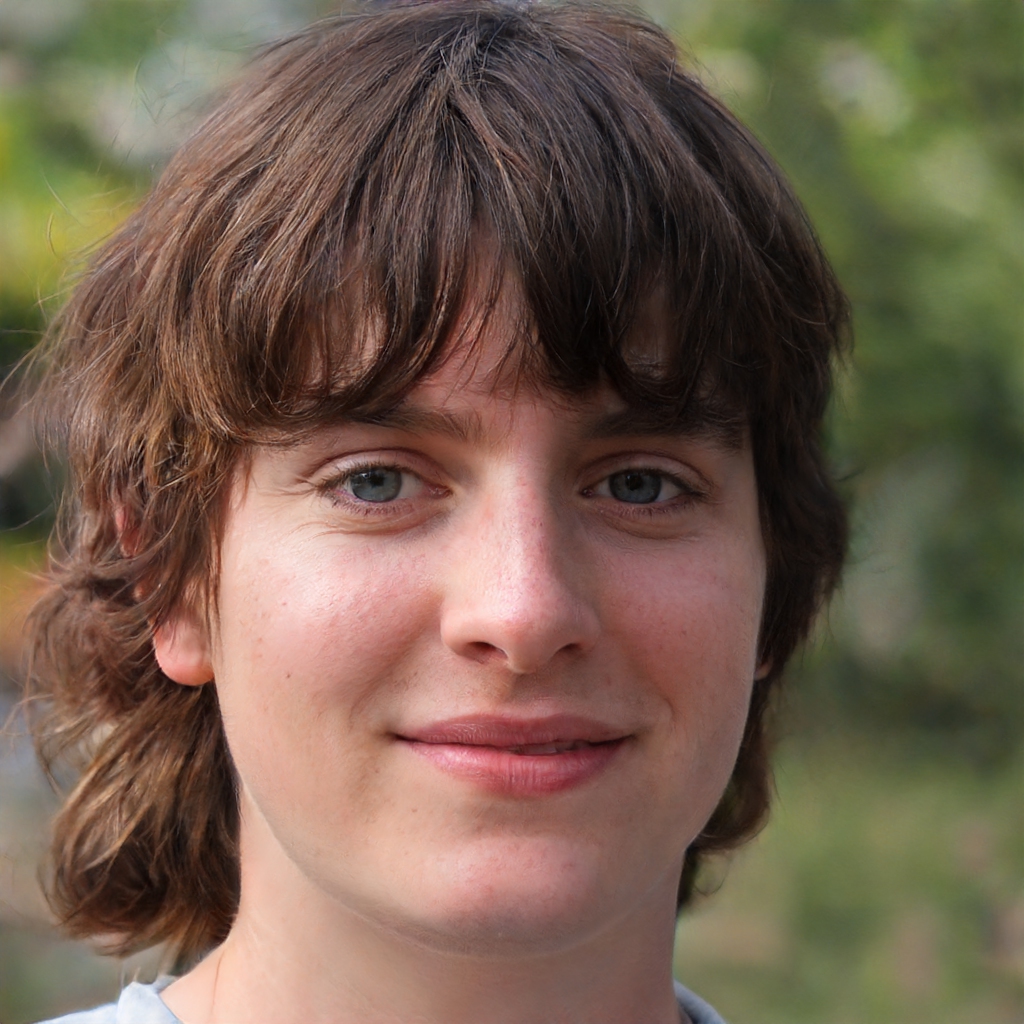 I am Lisa Haley and I love digital marketing. Write content that is user-friendly. Try to present things in a very simple but detailed manner. Research and data mining is my hobby. Optimize dozens of websites with proper SEO and by keen research.