Welcome to a tropical paradise of flavors and refreshments! In this blog post, we will dive into "Coconut Shake," a delightful beverage that combines the creamy goodness of coconut with a burst of refreshing flavors. Whether you are seeking a cool treat on a scorching summer day or simply craving a taste of the tropics, this article will guide you through the compelling journey of coconut shake, exploring its origins, ingredients, health benefits, and variations. Get ready to indulge in this creamy concoction that will transport your taste buds to a sun-kissed beach in just one sip.
What Is A Coconut Shake?
A coconut shake is a refreshing and popular beverage blending fresh coconut meat, coconut water, ice, and other ingredients such as milk, sugar, or flavored syrups. It is typically served chilled and enjoyed as a tropical treat. The creamy coconut flavor and the icy texture make it a delightful and thirst-quenching drink. Coconut shakes are commonly found in tropical regions where coconuts are abundant, and they have gained popularity worldwide due to their unique taste and health benefits.
5 Ingredients For Coconut Shake Recipe
Here are some common ingredients that are typically used in this popular drink.
Coconut milk or coconut water
Fresh or frozen coconut meat
Sweetener (such as sugar, honey, or condensed milk)
Ice cubes or crushed ice
Optional ingredients: vanilla extract, coconut flakes, chocolate syrup, fruit (such as banana or mango), yogurt, or ice cream
Coconut Shake Recipe
Here is a detailed explanation of how a coconut shake is prepared: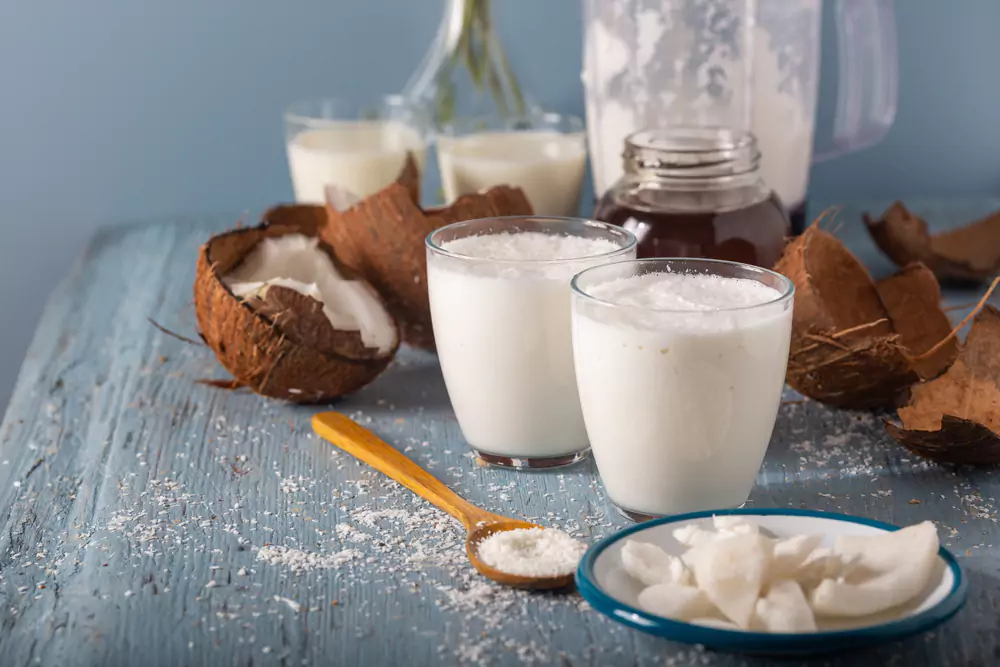 Selecting Ripe Coconuts:
Choose coconuts that are heavy for their size and have a firm shell.
Shake the coconut to ensure there is plenty of liquid inside.
Look for coconuts with three "eyes" or indentations on one end, indicating maturity.
Extracting Coconut Meat and Water:
Use a sharp knife to make a small hole in one of the coconut's eyes.
Drain the coconut water into a separate container and set it aside.
Carefully crack open the coconut using a hammer or mallet to extract the meat.
Use a spoon or knife to separate the meat from the shell.
Blending the Ingredients:
Cut the coconut meat into small pieces and place them in a blender.
Add the reserved coconut water to the blender.
Blend on high speed until the mixture becomes smooth and creamy.
If desired, add ice cubes to make the shake colder and thicker.
Optional Flavorings:
To enhance the flavor of the coconut shake, you can add various ingredients such as:
Sweeteners: Sugar, honey, condensed milk, or syrup can be added to taste.
Fruits: Fresh fruits like mangoes, strawberries, or bananas can be blended with coconut for added flavor.
Ice cream: A scoop of vanilla or coconut ice cream can be added for a creamier texture.
Serving the Coconut Shake:
Pour the blended mixture into a glass or serving container.
Garnish with a sprinkle of desiccated coconut or a slice of fresh fruit.
Serve the coconut shake immediately while it is still cold and refreshing.
What Are The Health Benefits Of Consuming A Coconut Shake?
Consuming a coconut shake can provide numerous health benefits. Coconut is rich in essential nutrients such as vitamins C, E, and B-complex and minerals like potassium, magnesium, and calcium. These nutrients contribute to overall health by boosting the immune system, promoting healthy skin and hair, supporting proper digestion, and maintaining strong bones.
Additionally, coconut contains medium-chain triglycerides (MCTs), easily digested and converted into energy rather than stored as fat. MCTs have been associated with weight loss, improved brain function, and increased energy levels. Moreover, coconut is a good source of antioxidants that help protect the body against oxidative stress and reduce the risk of chronic diseases. Overall, consuming a coconut shake can be a delicious way to incorporate these health benefits into your diet.
Are Any Variations Or Additions That Can Be Made To A Coconut Shake?
Various variations and additions can be made to a coconut shake to enhance its flavor and add more depth to the drink. Coconut shakes are popular tropical beverages with coconut milk or coconut water as the base ingredient. They are often blended with ice and sweetened with sugar or other sweeteners.
Here are some common variations and additions that can be made to a coconut shake:
Fruit Additions:
One way to enhance the flavor of a coconut shake is by adding fruits. Fruits like mango, pineapple, banana, or strawberry can be blended with coconut milk or water to create a fruity twist to the shake. This adds natural sweetness and additional flavors to the drink.
Nutty Additions:
You can add ingredients like almonds, cashews, or peanuts to give the coconut shake a nutty flavor and texture. These nuts can be blended with coconut milk or water to create a creamy and nutty shake.
Flavor Enhancers:
Various flavor enhancers can be added to a coconut shake to make it more interesting. For example, vanilla extract, cinnamon powder, or cocoa powder can be added to give the shake a unique taste and aroma. These additions can complement the natural sweetness of the coconut and create a delightful combination of flavors.
Sweeteners:
While coconut shakes are naturally sweet due to the inherent sweetness of coconuts, additional sweeteners can be added according to personal preference. Honey, agave syrup, maple syrup, or condensed milk can be used as sweetening agents to balance the flavors and make the shake sweeter.
Toppings:
Toppings can add an extra layer of texture and visual appeal to a coconut shake. Common toppings include whipped cream, chocolate syrup, shredded coconut, chopped nuts, or fresh fruit slices. These toppings enhance the overall presentation and provide additional flavors and textures when consumed.
Conclusion
In conclusion, the refreshing coconut shake is undeniably a tropical delight, providing perfect respite from the scorching heat. With its creamy texture, subtle sweetness, and distinct coconut flavor, this beverage offers a refreshing and rejuvenating experience. Whether enjoyed on a sunny beach or in the comfort of one's home, the coconut shake is a versatile drink that can be customized with various toppings and additions to suit individual preferences. Its natural hydrating properties and potential health benefits make it an excellent choice for staying cool and hydrated during hot summer days. So, indulge in this tropical delight and let the coconut shake transport you to a blissful oasis of relaxation.
Frequently Asked Questions (FAQ's)
Are Coconut Shakes Healthy?
Yes, coconut shakes can be a healthy option when made with natural ingredients and consumed in moderation. They provide essential nutrients, such as healthy fats, fiber, vitamins, and minerals.
What Is Coconut Shake Made Of?
Coconut shake is made of fresh coconut water or milk, blended with ice, sugar, and sometimes additional ingredients like coconut flesh or flavored syrups.
What Does Coconut Shake Mean?
Coconut shake is a popular Jamaican dessert made with shaved ice, sweetened condensed milk, and grated coconut. It is similar to a snow cone but with a creamy texture and a distinct coconut flavor.
Can You Mix Coconut Milk With Milk?
No, you should not mix coconut milk with cow's milk as they have different fat content and may curdle or separate when combined. Instead, choose one type of milk to use in a recipe.
Do I Need A High-Speed Blender To Make It?
Yes, a high-speed blender is recommended for making specific recipes that require blending tough ingredients or achieving a smooth texture quickly.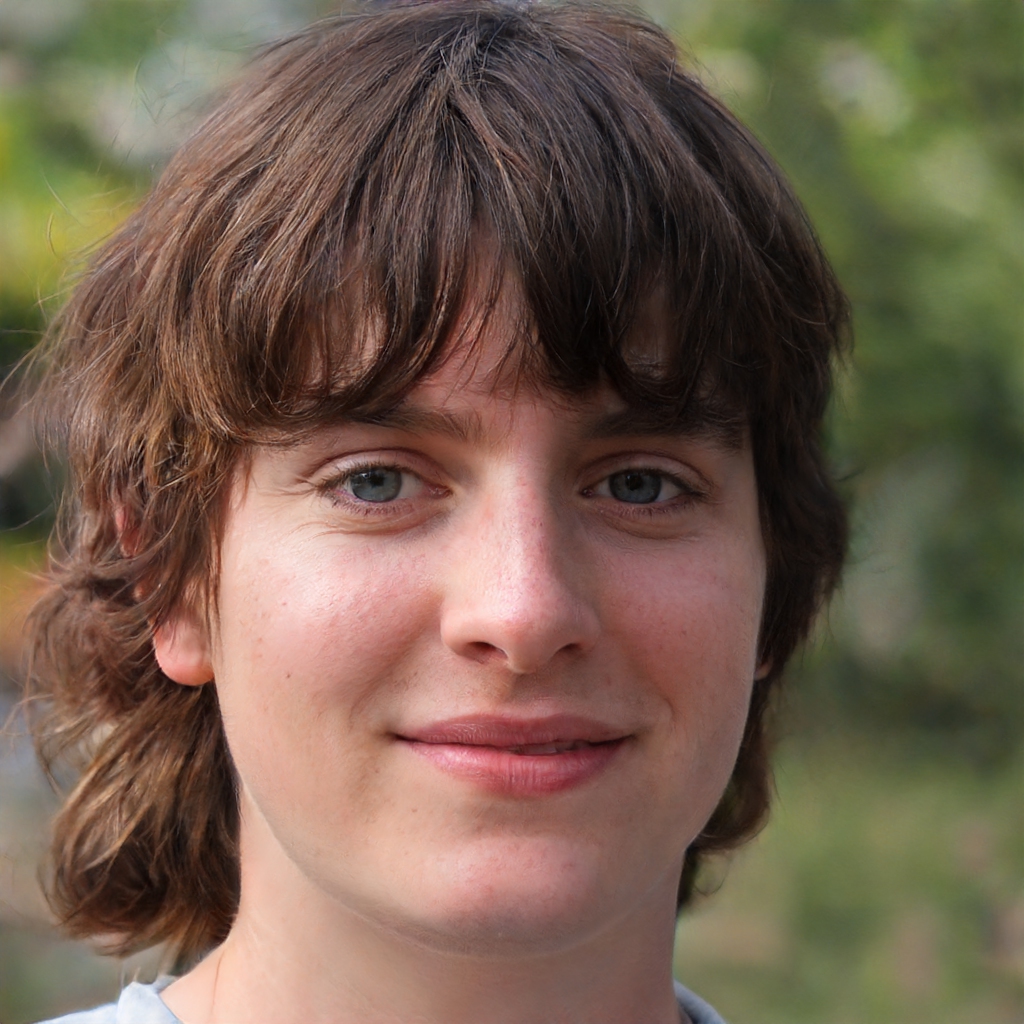 I am Lisa Haley and I love digital marketing. Write content that is user-friendly. Try to present things in a very simple but detailed manner. Research and data mining is my hobby. Optimize dozens of websites with proper SEO and by keen research.